Happy New Year. I hope you had a wonderful 2016 of which you created wonderful lasting memories, made the progress you were hoping for, and are now positioned to continue to bring forth your greatest achievements in the coming year.
This is the perfect time of year to calibrate or create a compelling plan for yourself filled with clear and inspiring goals on which to stay focused and develop the strategy to achieve them. Below is a simple and effective five step process so help assure you REACH your goals.
R – Reflect. I've found that the best way to get into the best creative mindset to set goals and formulate the most effective plans is to take inventory of last year's wins –  both big and small. As we take time to reflect, we access our ability to imagine even greater possibilities than if we just plan while hunkered down in our old digs. Think about it, we can see more of what's out there from the mountain top than we can while we are in the valley or clinging to the side of the mountain.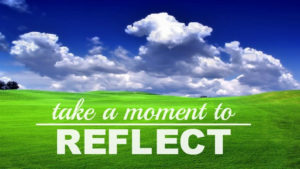 So, what was at the top of your 2016 mountain?  Look back through your calendar or journal, to refresh your memory.  If you follow my work, you hopefully have been keeping an ongoing list of your wins, accomplishments, breakthroughs, and learnings in a special spot each month over the past year so you can now easily reference, recall, and reminisce on what a Rockstar you are.
E – Environments. A cool hack is to do your review from you summit while listening to some of your favorite inspiring music and while in an inspiring setting that is not cluttered or encumbered with reminders of the day to day grind. Music can change our mood instantly. The setting within which we find ourselves either contributes to sense of calm and creativity or it can create the adverse effect. You will have different thoughts in a setting that is favorable versus one that is deplorable.
A – Achievement Attitude. Assume the attitude of achievement for the process. For the period of time you set aside to plan and set goals, be sure to set aside any doubt, fear, and rationalizations that may block the creativity. This is a session to think bigger than you normally do. To give yourself the gift of possibilities rather than shackles of old stuck thinking. If you are really committed to staying stuck, you can always go back to your shackles after the session.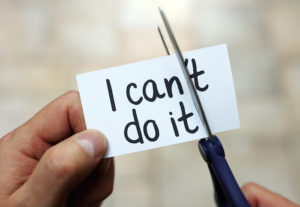 C – Create. Having reviewed the year from your summit in your inspiring environment, you are now ready to create a compelling vision for the new year. For now, don't worry about how you will get it all done.  Stay at the summit and look out on what you want to develop more of in your life and what you desire to experience less of in it.  Want more money? Write it down. Need a new car?  Want to learn a new system, language, or talent…write it down. Do you have the desire to release some weight, chaos, drama, or dysfunction…write that down too. Again, for right now, don't worry about the "how." Stay creative.
"We are what we repeatedly do.
Greatness then, is not an act, but a habit."
H – Habits. Strategy or the "how" to get something done is important. What's more important are having the right habits to execute the strategy on a regular basis. The Greek philosopher Aristotle points out, "We are what we repeatedly do. Greatness then, is not an act, but a habit."
The quickest way to a goal is through the living of proper habits. Look at the goals you wrote for yourself and evaluate what are the habits you have in place that will lead you toward their achievement. i.e., what qualifies you to succeed?   and what are the habits or lack of habits that can impede your achievement;  come on, you know the ones. This is your real work for the new year –  dismantling bad or destructive habits and developing good productive habits.
Make a list of the habits you desire to change and will commit to affect over the next year to support you in accomplishing your goals. Review your list at the beginning of each day and take advantage of opportunities throughout the day to exercise and develop your habits.
Make it up, make it fun, and get it done!