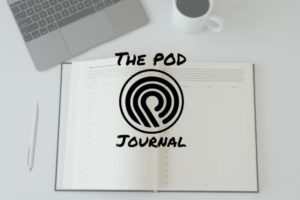 Stop Wasting Valuable Time and Energy…
Get Yourself Back on Track and Be More Productive the Easy Way!
In order to optimize your effectiveness and achieve more than you have in the past, it's imperative to have a ubiquitous system that empowers you to Plan your future, Organize your month, week, and day, and Diarize your progress and learning (POD).
With over 15 years of coaching successful financial advisors, entrepreneurs, small business owners, and sales professionals I've developed the POD Journal to help take you to the next level. It's a focused customizable 90-day, 249-page journal that guides you and brings forward your best strategic and creative thinking so that you can act on it from increased capacity, courage, confidence, and certainty.
For only $97 plus S&H you can have the ideal companion to assure success on your journey over the next 90 days and beyond. Built-in templates and questions to guide you to:
Formulate a compelling future vision
Discover your purposeful mission
Identify and craft Focused Intentional Commitments (better than goals)
Develop winning habits
Discover who your ideal client is and how to market to them more effectively
Design your IDEAL workweek
Establish successful daily routines
Monthly Calendars
Daily schedule, to-do lists, and journal prompts
Weekly calibration reviews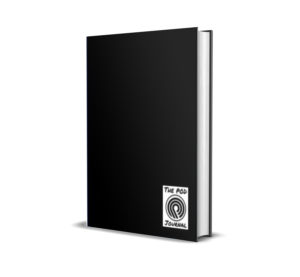 CLICK HERE to order your POD Journal Now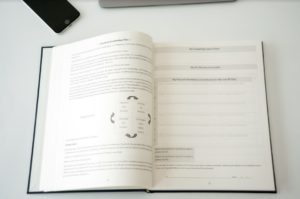 CLICK HERE to view pdf of Welcome, Index, and Setup of the POD Journal. Get a sense of how a little structure provides great flexibility and freedom.
CLICK HERE to peek inside and view pdf of an annotated daily spread of the POD Journal. This includes the I.M.A.G.E. prompting questions. See how having daily guidance can keep you on track with your vision and goals. Here's to your ever-expanding successes!

Coach Machen
PS. Training Videos Below. Click on the section to view the instructional videos.
(Please note some page number references may have changed within the videos due to edits and updates of the Journal)
POD – Focused Intentional Commitments (FICs)
POD – Compelling Attractive Marketing Position – CAMP
POD – Tactical Action Plans (TAPs)
POD – Monthly Planner & Habit Tracker
POD – Routines & IMAGE Process